My name is Tairon Singularity. As you might know, I am an adopted son of Paradoz Singularity. If you haven't heard of me, in prior times, I went by the name of Tairon Usaro, the host of the annual G-Fleet congress of capsuleers, before I have woven my string of life with my beloved wife Irma Amatin.

As our last convivial gathering in 2017 brought so much sacred perspicaciousness upon us by means of reenacting other personas, G-Fleet cannot go without some holy blessings this year. Therefore, I asked my uncle, his Holiness Maximilian Singularity, if he could join us in this sacred process of obtaining mental enlightenment by reenacting other personas. We are pleased to announce that
his Holiness Maximilian Singularity VI, first of his Name, Harbinger of Faith, Pope of New Eden, Column of Light,
Prophet of the Storm, Bane of the False Empress, Founder of the Sixth Empire,
Herald of the Imperium, Paragon of Virtue, The New Prophet,
The Liberator of All Hope and Dreams,
and the True Emperor of Amarr
will join the annual G-Fleet congress of capsuleers taking place 5th & 6th of October in Berlin on the planet known by all of us.
He will reenact a persona from the very ancient history of mankind, from an ancient history, older than the history of New Even. When mankind's greatest journey just reached their owns planet's moon and mankind wasn't able to travel amongst the stars but had to explore them distantly by mere eyes or vitreous optics. His Holiness will reenact the persona of Charles P. White, an engineer scientist of the so called "JPL", an arcane institution working on ludicrous non-PEG sublight speed drive systems. As this persona, he will give a talk on ancient mankind's view on the fabric of the Universe. While this "science" talk will amuse us in it's beyond belief oversimplifying naive simplicity, it will on the other hand enlighten us, because this unrested curiosity and adamantine determination about space and the universe, represented by people like Charles White, was the inspiration for generations to strive for the stars, to bring us to NewEden.
---

Hallo Kapselpiloten !
Mein Name ist Tairon Singularity. Wie ihr vielleicht wisst, bin ich ein Adoptivsohn von Paradoz Singularity. Falls ihr noch nicht von mir gehört habt, man kennt mich auch unter dem Namen Tairon Usaro, dem Gastgeber der jährlichen G-Fleet Kongregation von Kapselpiloten. Dem Namen, den ich hatte, bevor sich die Lebensstränge von mir und meiner geliebten Frau Irma Amatin verwoben haben.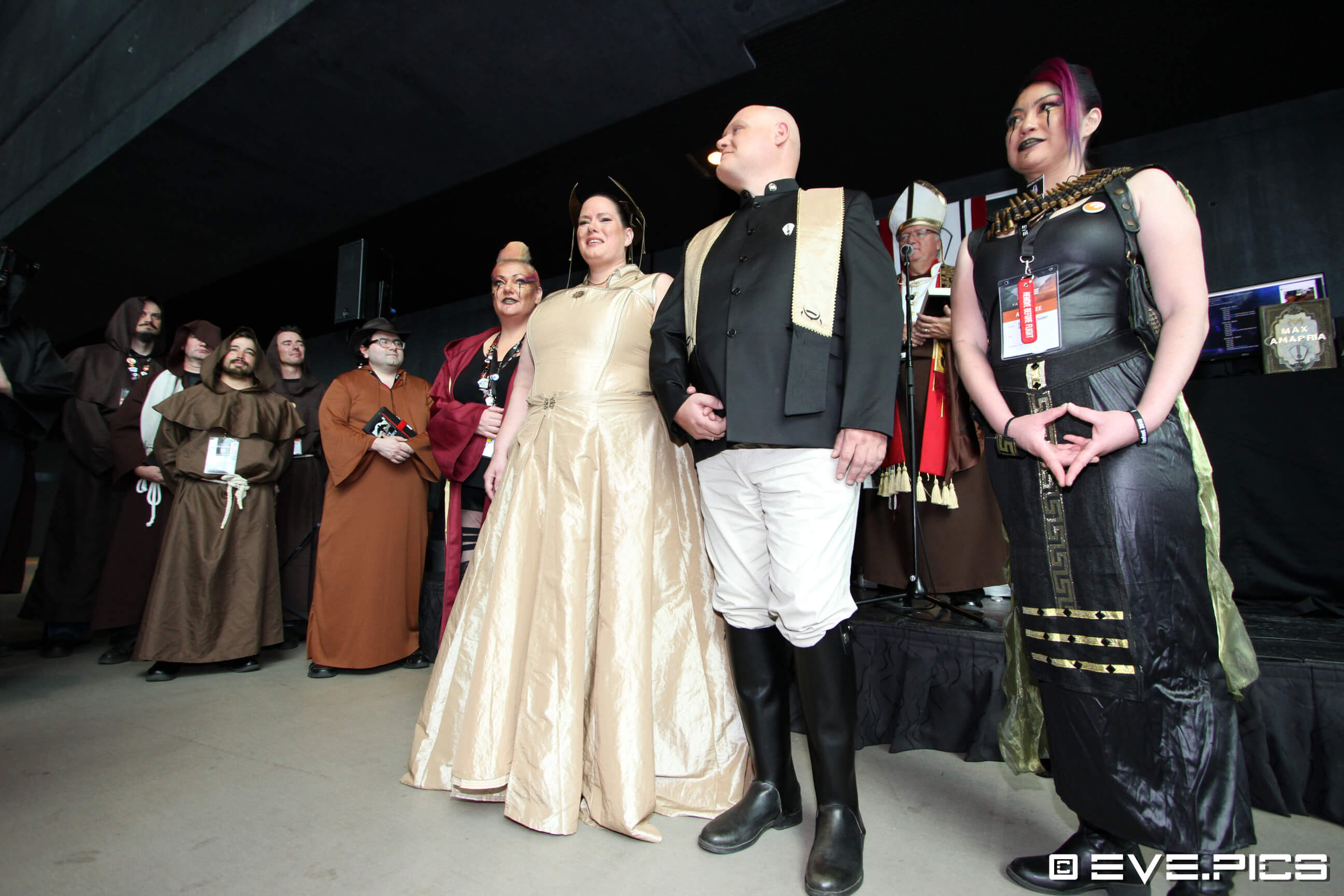 Bei unserem letzten geselligen Treffen in 2017 haben wir so viel geheiligte Klarheit dadurch erhalten, das wir für eine kurze Zeit in die Rolle andere Leben geschlüpft sind, so dass ich beschlossen habe, wir brauchen auch dieses Jahr etwas Segnung durch diesen Prozess. Daher habe ich meinen Onkel, seine Heiligkeit Maximilian Singularity, gefragt, ob er sich uns anschließt im Prozess der Erleuchtung durch Rollenwechsel in andere Persönlichkeiten. Wir freuen uns bekannt geben zu können, dass seine Heiligkeit Maximilian der Sechste, erster seines Namens, Bote der Gläubigkeit, Papst New Edens', Säule des Lichts, Prophet des Sturms, Fluch der falschen Kaiserin, Gründer des sechsten Imperiums, Tugendbold der Rechtschaffenheit, der neue Prophet,Befreier aller Träume und Hoffnungen und wahrer Herrscher von Amarr sich unserer G-Fleet Kongregation der Kapselpiloten am 5ten und 6ten Oktober in Berlin auf dem Planeten, den ihr alle kennt, anschließen wird.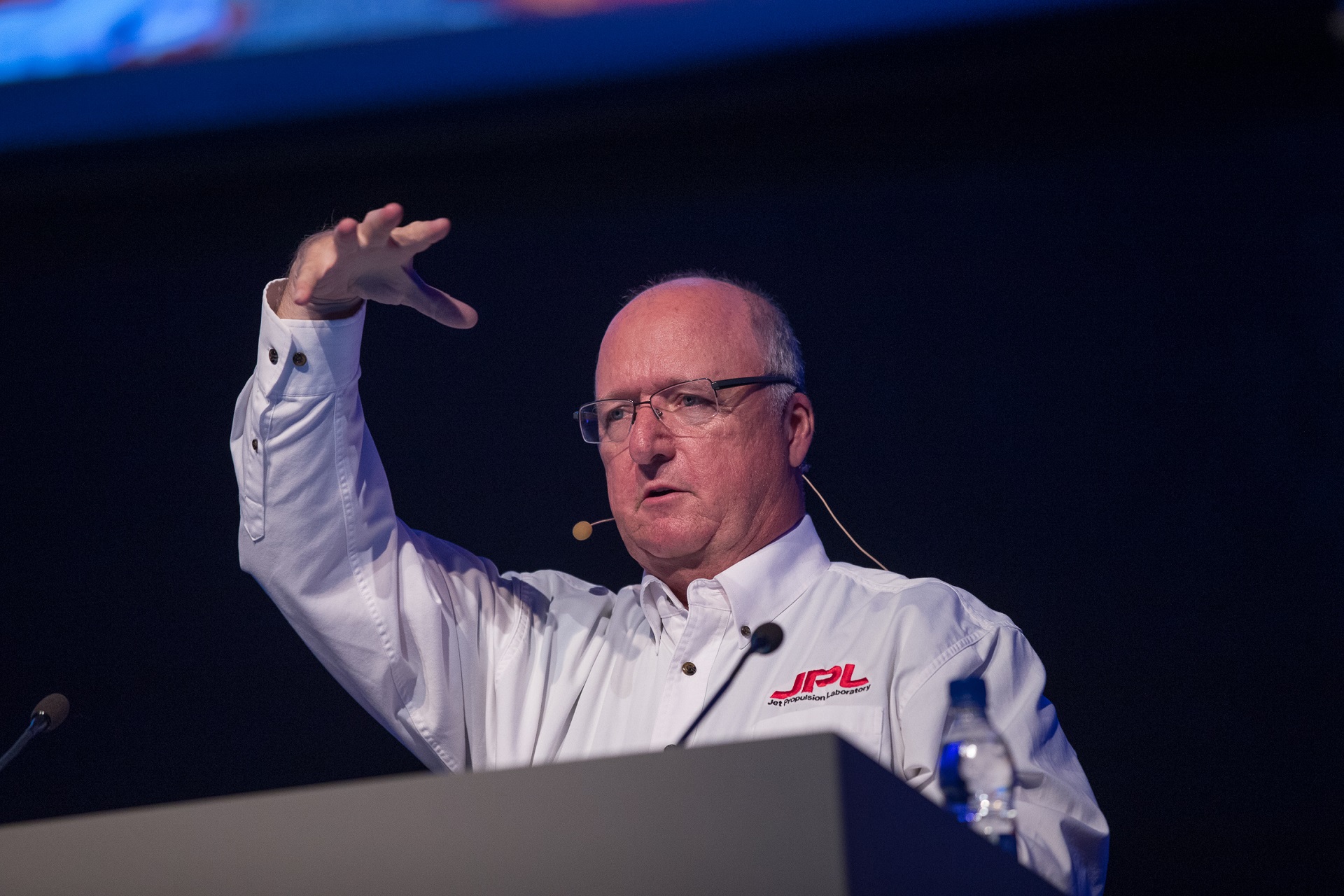 Er wird eine Persönlichkeit aus der fernen Vergangenheit der Menschheit wiederbeleben. Einer Vergangenheit, die noch vor der Geschichte von NewEden liegt. Als der Menschheits größte Reise im Besuch des Mondes ihres eigenen Planeten bestand und sie nicht frei zwischen den Sternen reisen konnten, sondern aus der Ferne mit bloßem Auge oder gläserner Optik die Sterne beobachteten musste. Seine Heiligkeit wird in die Rolle von Charles White schlüpfen, einem Ingenieur und Wissenschaftler des "JPL", einem obskuren Institut, das an der Entwicklung von lächerlichen, nicht PEG-basierten Unterlichtgeschwindigkeitsantrieben gearbeitet hat. Wir werden sicherlich amüsiert sein, wenn wir uns die unglaublich vereinfachenden und naiven Ansichten der damaligen Zeit über das Universum anhören, aber die Erleuchtung wird über uns kommen, wenn wir die ruhelose Neugier und zwingende Bestimmtheit von Leuten wie Charles White erkennen. Es war diese Neugier und Bestimmtheit, die Generationen von Menschen motiviert hat, nach den Sternen zu greifen, die uns nach NewEden gebracht hat.